Plenty to Offer
Skybrook is built around an 18-hole championship golf course designed by John LaFoy that boasts rolling fairways with incredibly scenic views. Additional amenities include a swim and racket club, playgrounds, ball fields, nature trails and fishing pond. Skybrook is convenient to the North Carolina Research Center, University of North Carolina Charlotte, shopping, entertainment and excellent public and private schools. It's a great place to call home.
Latest News
Get the Scoop on Skybrook Updates & Events
Click
here
to read about the latest community news and spring highlights.
Special Offer!
Pine Valley Tree Maintenance
Sprucing up your yard this spring? Pine Valley is offering discounts on tree maintenance. Find the details
here
.
Our Response to COVID-19
The HOA is following North Carolina and Mecklenburg County's guidance during the COVID-19 pandemic. Find more information about Skybrook social events and temporary changes to the ARB application
here
.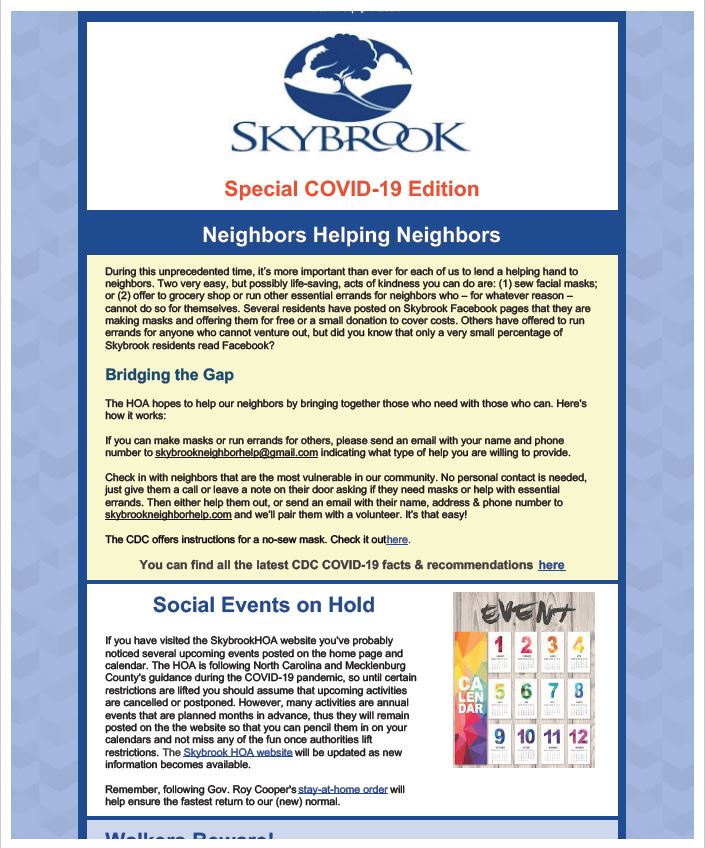 Upcoming Events
Skytop Grill @ Skybrook Golf Club
Skytop Grill @ Skybrook Golf Club
Skytop Grill @ Skybrook Golf Club
Check out the Full Calendar for a complete list of events.

A Crime Prevention Tip: Well-Lit Exteriors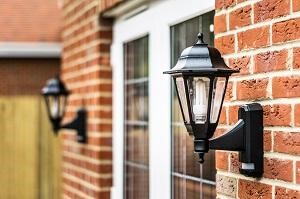 There are so many benefits to having a well-lit exterior. Not only does nighttime lighting help create a welcoming and beautiful atmosphere, it also helps prevent falls and injuries, and goes a long way in preventing crime.
A criminal cannot approach your home as easily and has fewer hiding spots in the landscaping with a well-lit exterior. Illuminating entrance points, like doors and windows, makes them difficult for a potential burglar to break in unnoticed. So, when choosing where to place lighting for security, consider the darkest areas near your home where a burglar could enter.
Research has found that evidence of occupancy is one of the main reasons why burglars don't target certain houses. When you go out for the evening or are away on holiday, make your home looks occupied by using interior lights on timers that reflect your daily routing patterns.
If you are interested in joining the Skybrook Neighborhood Watch please contact Craig Sandhaus at SandhausHOA@gmail.com.