Plenty to Offer
Skybrook is built around an 18-hole championship golf course designed by John LaFoy that boasts rolling fairways with incredibly scenic views. Additional amenities include a swim and racket club, playgrounds, ball fields, nature trails and fishing pond. Skybrook is convenient to the North Carolina Research Center, University of North Carolina Charlotte, shopping, entertainment and excellent public and private schools. It's a great place to call home.
Latest News
Skybrook Pond Day
Friends and families kicked off the summer season at Pond Day.
Kids of all ages enjoyed a sun-filled sky and tried their luck at casting a line to catch "the big one". Experts were on hand to teach the finer points of spinner baits, mister twisters and the ever popular jig and minnow presentation. Memories were made and fun was had by all.
Click here to see more pictures from the day.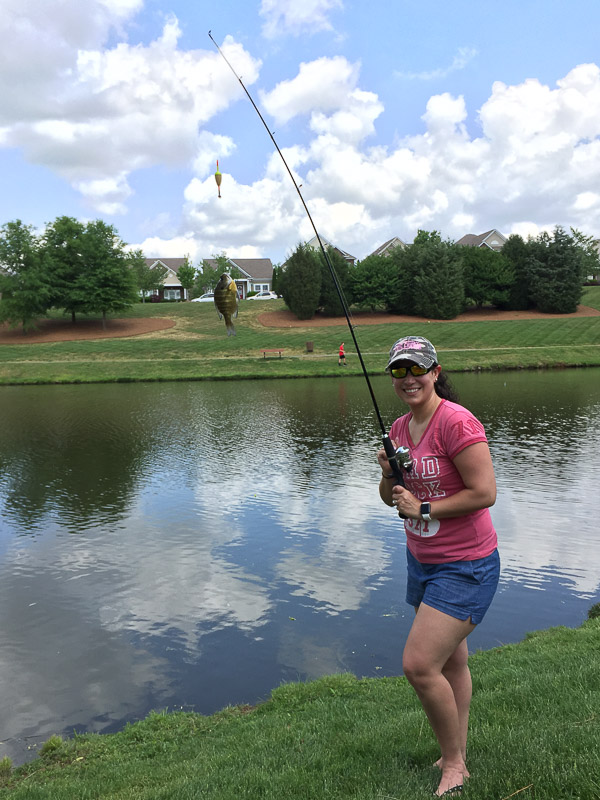 Upcoming Events
Skybrook Swim & Racquet Club
Cox Mill High School (1355 Cox Mill Rd.)
Cox Mill High School (1355 Cox Mill Rd.)
Skybrook Apartments Clubhouse
Check out the Full Calendar for a complete list of events.

Be a Good Pet Owner – Leash Your Dog!
The HOA Board has received numerous complaints in the past few months concerning residents' dogs roaming the neighborhood without leashes and relieving themselves in neighbors' yards or common areas. This has been an ongoing problem for several years, and was discussed at length at the 2018 Annual Meeting.
The
Skybrook Community Rules and Regulations Guidebook
clearly states that dogs must be on a leash while outdoors unless they are inside a fenced area, and pet owners must collect any waste deposited anywhere in the community and dispose of it in the pet owner's personal trash (use of common area waste facilities is allowed only when necessary). Our community rules are derived from the Huntersville and Cabarrus County NC Code of Ordinances. Dog owners should read the rules and adhere to them. Failure to keep your pet on a leash or cleanup after them can result in a fine from the HOA as well as our local municipalities.
What should you do if you see a dog in non-compliance? Think "safety first". No resident should confront the pet owner or the animal. Likewise, the HOA is not permitted or in a position to rule or corral animals. According to the Huntersville Police Department, the best action is for you to take pictures and determine the dog's owner, then call Animal Control. Cabarrus County Animal Control number is 704-920-3288. For Mecklenburg County, call 311 or 911. Likewise, write a complaint – including pictures and dog ownership if possible – and send it to
Cedar Management
. Remember, in order for Animal Control and your HOA to enforce the rules and laws, evidence and information about the dog owner is needed.