Plenty to Offer
Skybrook is built around an 18-hole championship golf course designed by John LaFoy that boasts rolling fairways with incredibly scenic views. Additional amenities include a swim and racket club, playgrounds, ball fields, nature trails and fishing pond. Skybrook is convenient to the North Carolina Research Center, University of North Carolina Charlotte, shopping, entertainment and excellent public and private schools. It's a great place to call home.
Latest News
Get the Scoop on Skybrook Updates & Events
Click
here
to read about the latest community news and summer highlights.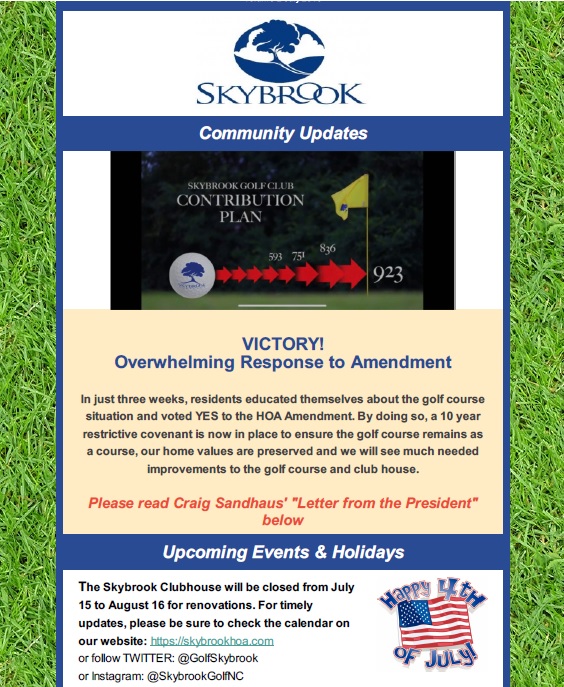 Upcoming Events
Check out the Full Calendar for a complete list of events.

We're Planning, Prepping & Planting
"
Someone's sitting in the shade today because someone planted a tree a long time ago.
"
— Warren Buffett
We're excited to share that the Landscaping Committee recently met with Pine Valley (our contracted landscaping company) to develop and execute a long-term plan to revitalize the landscaping in Skybrook common areas.
Design
Order Plant Material
Install
Given that Skybrook is a large parcel of land covering 1100 acres, this plan will be rolled out in a phased approach to allow for proper planning and preparation. You'll see the first upgrades at the entrances at Wallace Pond Drive, Skybrook Drive and Fairwoods Drive, followed by the berm along Eastfield Road.
Unlike residential planting of bushes and shrubs in the Fall when homeowners can tightly control irrigation, commercial planting takes place in the Spring so that Mother Nature can help out with cooler temperatures and rain. In the meantime, Pine Valley is removing dead and diseased plants, adjusting sprinkler heads, and will test and amend the soil to help ensure productive plant growth and survival. A few of our common areas may look a little bare by Fall but please be patient, we'll have beautiful hardy plants in place starting this Spring to enjoy for years to come.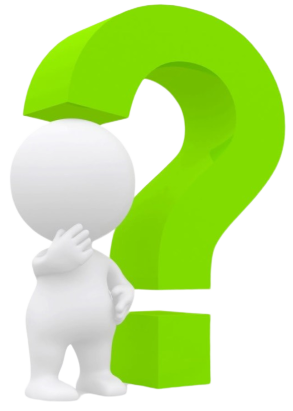 Do We Have A Deal For You…
Your builder planted the trees in your yard by the street, but you must provide for their care and maintenance. The HOA has negotiated with Pine Valley and Davey to offer Skybrook residents exclusive discounts on tree pruning, fertilizing and insect control. Use these handy links for details.